TETHYS INSTRUMENTS
Founded in year 2002 - Tethys Instruments is a leading global provider of gas and water on-line analysers for environmental applications. Headquartered in France, our distributors worldwide and us provide top-class service and instrumentation for environmental monitoring. Our technology based on UV spectroscopy offers unparalleled reliability and very low operating cost. Our new generations of gas and water analysers based on high speed digital signal processors provides unsurpassed performances in terms of response time, repeatability, ease of use, reliability.
READ MORE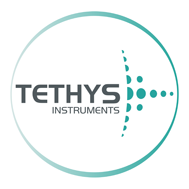 Make Your Own Configuration
Thanks to its modular concept, Tethys online water analyser allows to measure various measurement parameters in one analyser depending on model. Here you can select right analyser model depending on number of parameter you want to measure.
CLICK HERE
Headquarter
TETHYS INSTRUMENTS SAS
57 Chemin du Vieux Chene
F-38240 Meylan - France

Give us a call or send us a fax:
Telephone:

+(33) 476 41 86 39
Fax:

+(33) 476 41 92 27
Website:

www.tethys-instruments.com
Feel free to contact us!
Send Feedback/Enquiry